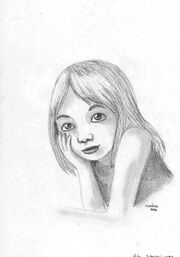 Zobaczyć niebo to tylko zalążek prawdziwego artykułu. Jeśli możesz <insert name here>, rozbuduj go.
Zobaczyć niebo to opowiadanie autorstwa Adama Bełdy prezentujące czytelnikowi losy małej dziewczynki za wszelką cenę chcącej zobaczyć niebo. Niebo w brudnym, bombardowanym przez promieniowanie świecie powoli wracającym do zdrowia po ranach zadanych mu przez nuklearną wojnę. Aby spełnić swoje marzenie bohaterka będzie musiała zlekceważyć zakazy swojej kochanej mamy i złamać wszystkie zasady panujące w powojennym społeczeństwie wymykając się ukradkiem ze schronu, w którym mieszka. Co spotka ją na zewnątrz?
Opowiadanie oprócz strony projektu 13, zostało też udostępnione jako oddzielna całość na stronie autora.